93% of Millennials Forgo Preventive Care Even With Health Insurance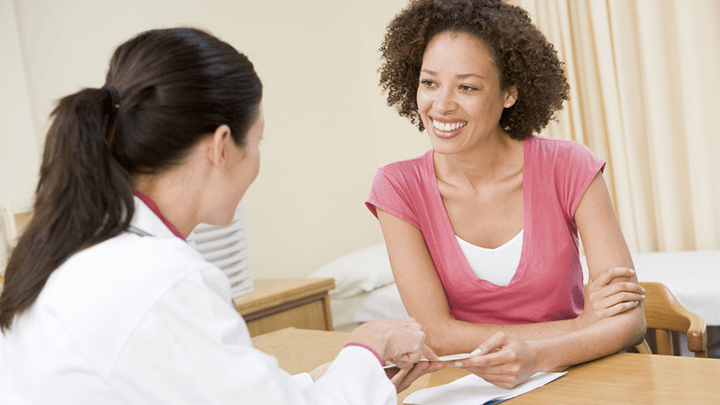 A new study out shows that millennials are highly indifferent to scheduling healthcare visits with their doctor, even if that visit is covered by insurance.
What's the RX for getting younger Americans in for a check-up – more education and a kick in the pants, medical experts say.
The data tells the tale.
According to research from Becker's Hospital Review and ZocDoc, 93% of U.S. millennials have blown off scheduling preventative healthcare visits. That's the case even when younger Americans have health insurance, study researchers say.
Ask a millennial about physician visits and you'll likely hear about not going to see a doctor until it was too late.
"I fall into the typical millennial category that avoids going to the doctor when everything seems fine," says Stacy Caprio, an online marketing specialist and the founder of the web site StacyCaprio.com. "You simply assume you're healthy and that you don't need a preventative checkup or care."
Caprio says she didn't go to the doctor for five years after college and has since regretted that decision.
"Finally this year I was so tired at one point I could barely go upstairs or run, so I went in and was diagnosed with severe iron-deficiency anemia," she says. "Now I see the value in preventative visits, but it's easy to convince yourself you're too busy, or simply too healthy, to need to go in to the doctor."
Don't Take Your Health for Granted
Doctors say that waiting to come in for a checkup is a serious mistake on the part of millennials, who should know better.
"I often see millennials who don't schedule visits until their problem causes significant impairment to some aspect of their daily living," says Dr. Thanu Jeyapalan, clinic director at Yorkville Sports Medicine Clinic in Toronto, Canada. "Millennial patients will usually tell me that they didn't have time to come in earlier. It's not smart to wait for the inconvenience of injury to be worse than the inconvenience of time."
"The more the problems progress, the more complicated it is to develop a recovery plan.
Jey says that in Canada, medical healthcare is covered for the most part, and many employed people have insurance benefits for ancillary care. "Even so, many still elect to neglect using them until their problems get worse," he says.
Could Code 25 be the Problem?
One theory floating around among health care industry insiders is that medical practitioners are taking advantage of a loophole to charge more to cash-strapped younger Americans.
"An overlooked reason many people (including millennials) aren't getting preventive exams is that too many have been burned by code 25 billing," says Dr. David Belk, a physician and founder of the website TrueCostofHealthCare.com. "With code 25, a person goes for a preventive exam (like a routine
physical) assuming it's free and ends up with a bill for $200."
Why the added cost via code 25?
Belk says doctors leverage the code during a patient's free preventive exam.
"They do so by asking a seemingly benign question like "Can you look at this mole?", he says. "Even if the mole looked completely benign, the doctor (or the doctor's biller) added a code 25 and a charge for an office visit in addition to the physical.
What that tells the patient is that a preventive exam is only free if the patient doesn't discuss any potential issues and the doctor finds absolutely nothing abnormal, Belk says. "Put another way, it's like telling the patient you have the right to remain silent and anything you say is likely to get
you a very large bill," he notes.
"That neat trick completely undercuts the whole purpose of encouraging preventive exams – getting patients to see doctors in order to discuss issues before they become serious medical problems," Belk says. "Also, since the patient often feels blindsided by the bill they receive (for what was supposed to be a free visit) it undercuts the doctor patient relationship."
The Stephen King Approach
Some physician practices have become more aggressive about getting younger patients in for a visit.
"We have begun using text message services to remind patients of the need to come in for simple checkups. An occasional text is somewhat effective, without being too intrusive," says Benjamin Ticho, founder of Ticho Eye Associates, in Chicago, IL.
Ophthalmology, like other medical specialties depends on regular checkups to detect treatable eye diseases at early stages," says Ticho. "Three diseases in particular — amblyopia, glaucoma, and macular degeneration — often have no symptoms until late in the disease course."
To get millennials in for a checkup, Ticho's office has also started to highlight celebrities who suffer from certain eye-related diseases. By linking Whoopi Goldberg to glaucoma or Stephen King to macular degeneration, Ticho aims to give millennials an actual and well-known human being who suffers from the eye malady they do.
Use These Healthcare Hacks to Improve Your Millennial Healthcare Experience
Paul Ketchel, chief executive officer at MDsave, an online health care services marketplace, says that while choosing and using a health plan may seem overwhelming for younger Americans, educating yourself on basic terms like premiums, deductibles, and copays will relieve any stress or confusion when choosing healthcare plans.
Ketchel offers these tips, as well:
Buy smart. Millennials are particularly sensitive to health care insurance prices, and that's no shocker given burdensome student loan debt and soft employment wages. "Once you know what options mean, you can better shop and compare for plans suitable to you," Ketchel says.
Leverage Tax-Free Health Savings Accounts
For millennials who have a health care deductible on their insurance, offset those costs by saving money in a special, tax-free account for medical expenses like copays, procedures, prescriptions, and more. "Many employers will match your contribution to your savings account and it's free money," Ketchel notes.
Make annual visits a habit
Yes, younger Americans are healthier than the Gen X and Baby Boomer crows, but that doesn't mean you should forego annual health care visits.
"It may sound unnecessary to healthy millennials, but a fair amount of chronic conditions actually show their first symptoms at a younger age," Ketchel says. "That lupus, skin cancer, psoriasis, multiple sclerosis, and Crohn's disease, to name a few."
Ketchel advises doing some digging before you call your physician. "Many medical offices will negotiate different rates on services for patients paying out-of-pocket, versus those submitting an insurance claim," he says. "Prospective patients can call for an estimate of the cost if submitted to insurance, and call again for an estimate for cash-pay."
Don't be shy
Being price-conscious should be encouraged, Ketchel says, so don't be shy about asking questions about your healthcare.
"Regardless of whether you already take care of your health costs or will soon take over that responsibility from your parents after college, do your research on your options for coverage," he advises.