What is nasolacrimal duct obstruction?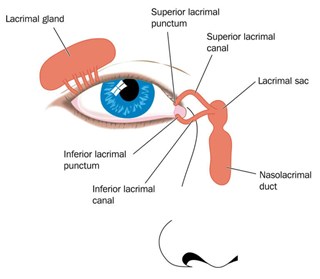 Our board-certified ophthalmologists at Ticho Eye Associates not only specialize in general eye care but pediatric ophthalmology. One of the most common eye conditions we treat for infants and young children includes nasolacrimal duct obstruction or dacryostenosis. This is an eye disorder that blocks the tear duct inside one or both eyes. This prevents the tears from being able to drain properly from the eye, resulting in yellow discharge, abnormal tearing, painful swelling, and eyelids that stick together. Tear duct obstruction is caused by the presence of a thin membrane, absent or narrow puncta (the tiny openings in the corner of the eyelids), narrow tear duct system, abnormal nasal bone, or infection. There are also other factors that can contribute to this condition, but it typically arises after the first few days or weeks of a baby's life. To learn more, reach out to our office in Chicago Ridge, IL, Tinley Park, IL, or Munster, IN.
Reviews
"The staff were very welcoming. The process was nice and smooth."
- S.A. /
Facebook /
Dec 09, 2020
"Ticho Eye Associates provide the most thorough eye exam for children. I highly recommend them!"
- T.B. /
Facebook /
Nov 19, 2020
"Great service!! The customer care is lovely!"
- M.C. /
Facebook /
Nov 18, 2020
"we have been coming here for years. great doctors and staff!"
- F.L. /
Facebook /
Nov 10, 2020
"Everyone works there are really friendly"
- J.I. /
Facebook /
Nov 10, 2020
Previous
Next
How are blocked tear ducts treated?
The great news is that tear duct obstruction treatment is typically highly successful. On average, over 90% of cases generally clear up during an infant's first year of life with close observation or at-home treatment. Our caring team at Ticho Eye Associates will perform a comprehensive eye exam to determine the extent of the blockage and which treatments may be best for your baby. For partial obstructions, we usually recommend routine tear duct massaging and antibiotic tear drops or ointments. In other cases, we may utilize tear duct probing, which is a procedure that passes a special tool through the blocked tear duct to clear the system. In rare instances, surgery may be required.
blocked tear duct in children
Has your baby been showing signs of a blocked tear duct? Reach out to any one of our locations in Chicago Ridge, IL, Tinley Park, IL, or Munster, IN to book an appointment. Our team at Ticho Eye Associates is highly trained in pediatric ophthalmic care and has helped countless parents discover safe, effective solutions for their child's eye concerns. We look forward to putting your mind at ease and getting your baby's eye health back to normal.
Related Procedures