What is nasolacrimal duct obstruction?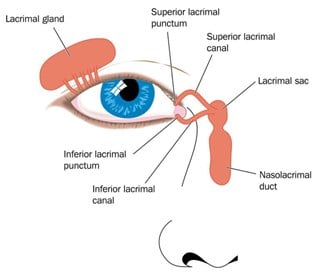 Our board-certified ophthalmologists at Ticho Eye Associates not only specialize in general eye care but pediatric ophthalmology. One of the most common eye conditions we treat for infants and young children includes nasolacrimal duct obstruction or dacryostenosis. This is an eye disorder that blocks the tear duct inside one or both eyes. This prevents the tears from being able to drain properly from the eye, resulting in yellow discharge, abnormal tearing, painful swelling, and eyelids that stick together. Tear duct obstruction is caused by the presence of a thin membrane, absent or narrow puncta (the tiny openings in the corner of the eyelids), narrow tear duct system, abnormal nasal bone, or infection. There are also other factors that can contribute to this condition, but it typically arises after the first few days or weeks of a baby's life. To learn more, reach out to our office in Chicago Ridge, IL, Tinley Park, IL, or Munster, IN.
Reviews
"Had a great experience with the whole office staff from front desk to the tech, & Dr. Koutnik was very nice, & informative! They are very professional & patient with the young kids! I found our family eye doctor!! ☺️"
- L.S. /
Google /
Jun 17, 2021
"Had two eye surgeries with Dr. Ticho. He and the staff are absolutely wonderful! Would highly recommend!"
- J.M. /
Facebook /
May 12, 2021
"My daughter has been seeing Dr. Ticho since kindergarten. We moved away to Texas 4 years ago and moved back to Chicago. Never did I consider finding a new Doctor. He corrected her strabismus without surgery and since then I knew he was a very good doctor. He had always kind and gentle to Trinity. She is 18 now and we are happy to be back."
- L.H. /
Google /
Aug 05, 2022
"I love the work Dr. Ticho does. He is reassuring, kind, and very professional. His staff is always friendly and polite, and the office spaces are always clean. We had already been to the Illinois Eye Institute and tried the patches and the prisms. But his eye turn wasn't improving at all. So I decided to try Dr. Ticho. He examined my son's eyes and told us the patches and prisms would never work because the turn was too significant. At this visit for my son, Dr. Ticho noticed that I had strabismus as well and asked about it. I told him I had been told by multiple doctors that I was too old for anything to be done about it. They said my brain would not adapt to any correction, so I just dealt with it. He told me what they said wasn't true and that he could correct my eyes as well. My son and I had surgery on the same day, May 30th, 2019. Both surgeries were done with no issues. And the end result was neither of us had any hint of a turn anymore. For decades I dealt with not being able to focus properly, problems with my depth perception, and seeing the shocked faces of people watching both my eyes slowly drifting away from each other while I talked. I didn't want my son to deal with any of that and Dr. Ticho made sure he never would. My whole family sees him now. I have had several laser procedures done on my eyes with no mistakes. You can feel safe knowing that your eyes are in excellent hands."
- S.B. /
Google /
Jul 29, 2022
"Dr. Ticho and everyone in the office was great! Family friendly and I'd definitely recommend it to people of all ages"
- S. /
Google /
Jul 28, 2022
Previous
Next
How are blocked tear ducts treated?
The great news is that tear duct obstruction treatment is typically highly successful. On average, over 90% of cases generally clear up during an infant's first year of life with close observation or at-home treatment. Our caring team at Ticho Eye Associates will perform a comprehensive eye exam to determine the extent of the blockage and which treatments may be best for your baby. For partial obstructions, we usually recommend routine tear duct massaging and antibiotic tear drops or ointments. In other cases, we may utilize tear duct probing, which is a procedure that passes a special tool through the blocked tear duct to clear the system. In rare instances, surgery may be required.
blocked tear duct in children
Has your baby been showing signs of a blocked tear duct? Reach out to any one of our locations in Chicago Ridge, IL, Tinley Park, IL, or Munster, IN to book an appointment. Our team at Ticho Eye Associates is highly trained in pediatric ophthalmic care and has helped countless parents discover safe, effective solutions for their child's eye concerns. We look forward to putting your mind at ease and getting your baby's eye health back to normal.
Related Procedures