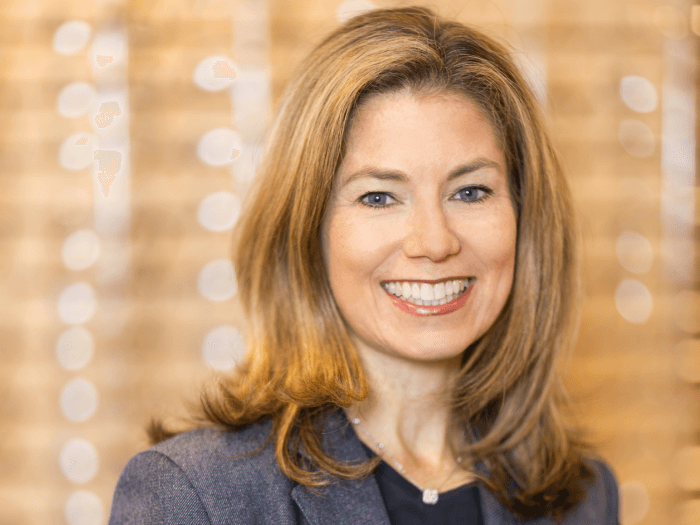 Dr. Laura Sanders is an ophthalmologist in Chicago Ridge, IL who specializes in plastic and reconstructive surgery of the eyelids. She is board certified in ophthalmology by the American Board of Ophthalmology and is a fellow of the American Academy of Ophthalmology (AAO). Dr. Sanders graduated from medical school at Case Western Reserve University School of Medicine and served her internship in internal medicine and residency in ophthalmology at McGraw Medical Center of Northwestern University. From there, she completed a fellowship in oculoplastic and reconstructive surgery at the New York Eye and Ear Infirmary.
Dr. Sanders specializes in treating medical and cosmetic conditions that impact the eyelids, tear ducts, and tissues around the eyes. Her primary focus is to restore the function and aesthetic of these areas so patients can see properly and regain a natural-looking appearance. She is highly trained in performing surgical procedures to address droopy eyelids, puffiness below the eyes, eyelid malposition, and cancerous eye growths. Her specialties also include the treatment of traumatic eye injuries, chronic dry eye syndrome, and tearing irregularities. In addition, she is a skilled BOTOX and dermal filler injector.
Reviews
"First time visit to TICHO Eye Associates.  Very nice office including its own optical center.  I was greeted by the very friendly and helpful receptionist  and then asked to wait for a few moments to be taken back.  Alyna was my technician.  She was very professional, organized and pleasant.  She did all my testing and then I followed up with Dr. Sanders.  Meeting a new healthcare provider can be intimidating and scary.   Dr. Sanders was kind, gentle, thorough and patient.  She answered all my questions and addressed my concerns.  I would definitely recommend TICHO for any optometry needs.  Thank you TICHO!Debra Pogwizd-Schroedle"
D.S.
Yelp
"everybody was very professional and aware of the coronavirus proceedures. Dr.Sanders was very informative and very knowledgeable,it was a pleasant experience"
M.M.
Google
"Dr. Sanders was polite and professional as was the staff. Highly recommend her."
P.R.
Google
"Dr Sanders is the best!! Thank goodness she came back to the southwest suburbs. The staff at Ticho is professional, warm, and efficient. I highly recommend!!"
C.R.
Google
"Ticho Eye Associates in my opinion is the only place to go for your ophthalmology care. Dr Ticho is world renowned. Dr Laura Sanders truly cares about her patients and is extremely thorough. She practically saved my vision and keeps me in line with follow up and medications. The staff goes above and beyond. I've recommended Ticho to anyone and everyone that asks."
R.G.
Google
Related Posts