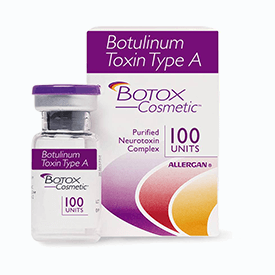 Every time you take a look at yourself in the mirror, are you distressed about wrinkles and creases developing on your forehead and in the delicate skin surrounding your eyes? Known as dynamic lines, these skin issues occur due to repetitious facial movements, such as frowning, smiling, and squinting. As people become older, these wrinkles ultimately become more pronounced and can make them look tired. With the use of BOTOX, we have the ability to temporarily diminish the appearance of moderate to severe Crow's feet, forehead creases, and frown lines. BOTOX uses a purified type A strain of botulinum toxin. It works to temporarily "freeze" the facial muscles that enable those expressions, letting the skin recover on its own. At Ticho Eye Associates, our ophthalmologists are pleased to provide BOTOX as a nonsurgical aesthetic solution to help individuals achieve a youthful and refreshed profile. We invite you to get in touch with our office in Chicago Ridge, IL, Tinley Park, IL, or Munster, IN to find out more about the benefits of BOTOX.
During your initial consultation at Ticho Eye Associates, we will perform a cosmetic assessment to decide which areas would benefit from BOTOX. Given that BOTOX is performed during a quick, outpatient treatment, your injections can typically be carried out during the same appointment. The product will be placed into the specified areas of your brow or face using a fine needle. The treatment itself takes around 5 –10 minutes to carry out, and many individuals experience only minor discomfort (like a pinching or pinprick feeling). At the end of your session, you are free to leave our office and carry on with your daily activities.
It's normal to have some minor redness, bruising, and swelling at the injection sites, but these symptoms will likely not last long. Over the course of 2 – 3 days, you should begin to experience your smooth, firm results. BOTOX injections usually last 3 – 4 months.
youthful outcomes with BOTOX
If you are developing facial creases that are showing your age, BOTOX injections at Ticho Eye Associates may be an excellent option. BOTOX treatments can effectively smooth dynamic lines and wrinkles to highlight your natural beauty. Contact our practice in Chicago Ridge, IL, Tinley Park, IL, or Munster, IN to set up a consultation with our team today. We'll be happy to discuss all the benefits of BOTOX and how it can help you achieve your aesthetic goals.
Related Procedures
Related Post