Dermal fillers are cosmetic products that are injected into the skin to address volume loss, facial wrinkles, and depressed scars. They are a nonsurgical alternative for men and women who desire a more youthful aesthetic. With age, the skin begins to lose volume and develops wrinkles. Dermal fillers can help restore depleted fullness, soften fine lines, and reduce the appearance of facial scars. There are many different types of fillers that could help you meet your cosmetic goals. To determine which products are right for you, we invite you to visit Ticho Eye Associates where our ophthalmologists can help you make this decision. We have locations in Chicago Ridge, IL, Tinley Park, IL, and Munster, IN. We look forward to serving you.
Reviews
"Had a great experience with the whole office staff from front desk to the tech, & Dr. Koutnik was very nice, & informative! They are very professional & patient with the young kids! I found our family eye doctor!! ☺️"
- L.S. /
Google /
Jun 17, 2021
"Had two eye surgeries with Dr. Ticho. He and the staff are absolutely wonderful! Would highly recommend!"
- J.M. /
Facebook /
May 12, 2021
"My daughter has been seeing Dr. Ticho since kindergarten. We moved away to Texas 4 years ago and moved back to Chicago. Never did I consider finding a new Doctor. He corrected her strabismus without surgery and since then I knew he was a very good doctor. He had always kind and gentle to Trinity. She is 18 now and we are happy to be back."
- L.H. /
Google /
Aug 05, 2022
"I love the work Dr. Ticho does. He is reassuring, kind, and very professional. His staff is always friendly and polite, and the office spaces are always clean. We had already been to the Illinois Eye Institute and tried the patches and the prisms. But his eye turn wasn't improving at all. So I decided to try Dr. Ticho. He examined my son's eyes and told us the patches and prisms would never work because the turn was too significant. At this visit for my son, Dr. Ticho noticed that I had strabismus as well and asked about it. I told him I had been told by multiple doctors that I was too old for anything to be done about it. They said my brain would not adapt to any correction, so I just dealt with it. He told me what they said wasn't true and that he could correct my eyes as well. My son and I had surgery on the same day, May 30th, 2019. Both surgeries were done with no issues. And the end result was neither of us had any hint of a turn anymore. For decades I dealt with not being able to focus properly, problems with my depth perception, and seeing the shocked faces of people watching both my eyes slowly drifting away from each other while I talked. I didn't want my son to deal with any of that and Dr. Ticho made sure he never would. My whole family sees him now. I have had several laser procedures done on my eyes with no mistakes. You can feel safe knowing that your eyes are in excellent hands."
- S.B. /
Google /
Jul 29, 2022
"Dr. Ticho and everyone in the office was great! Family friendly and I'd definitely recommend it to people of all ages"
- S. /
Google /
Jul 28, 2022
Previous
Next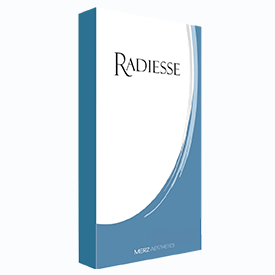 Dermal filler treatments are considered an outpatient procedure and performed at Ticho Eye Associates in Chicago Ridge, IL, Tinley Park, IL, and Munster, IN. Once a cosmetic consultation has been completed and the dermal fillers have been selected, we'll schedule your filler appointment. During your session, the skin will be cleaned and the fillers will be carefully injected into the predetermined injection sites. Once your treatment is concluded, you'll be free to resume your usual day. You can expect mild swelling or bruising, but these symptoms will fade quickly. Results typically last from three months to a full year, depending on the product. Touch-ups are usually needed to maintain optimal results.
reduce Wrinkles with dermal fillers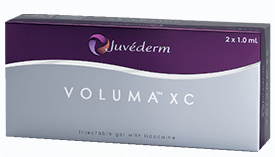 If age is taking a toll on your facial appearance and you prefer a nonsurgical solution, dermal fillers could be an ideal option. Fillers can produce younger-looking, voluminous skin without major risks or downtime. There are many different products available today that can help achieve the appearance you've been dreaming of. To learn more about fillers or to book a consultation, contact Ticho Eye Associates in Chicago Ridge, IL, Tinley Park, IL, or Munster, IN today.
Related Treatments