Glaucoma refers to a category of conditions that can hurt the eye's optic nerve, which has the important job of transferring visual data to the brain. When left untreated, glaucoma can lead to impaired vision or complete blindness. It's almost always the result of high-pressure buildup inside the eye and primarily affects patients over the age of 60. In its earliest stages, glaucoma has no obvious symptoms, which is why routine eye exams are so important for monitoring your ocular health. Though there is no cure for this condition, it may be controlled with early detection and treatment. If you live in Chicago Ridge, IL, Tinley Park, IL, or Munster, IN, we invite you to call Ticho Eye Associates to schedule an appointment. Our team of ophthalmologists is highly trained in cutting-edge diagnostic techniques and knowledgeable in advanced management approaches for glaucoma.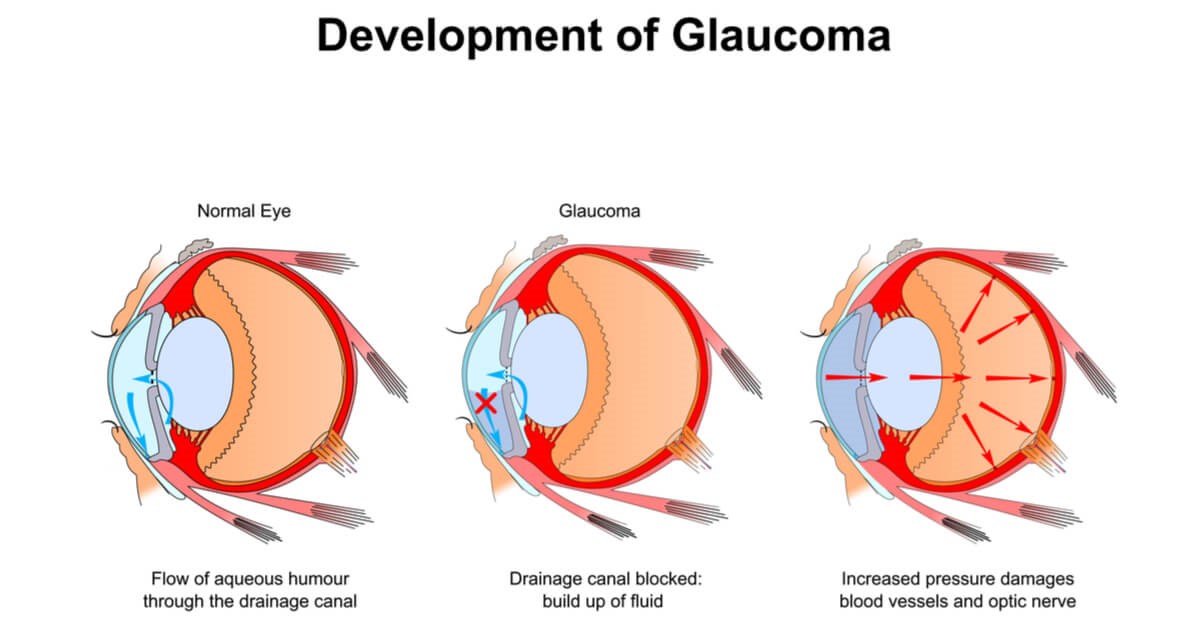 About Glaucoma Reviews
"Doctor Ticho is by far one of the best eye specialists I have had the pleasure of working with. I am a 61 year old male with Macular degeneration & glaucoma, too include cataracts. He has a team of highly trained surgical specialists that deal with children, children's with special needs too adults. He is incredible and I am damned lucky to have him as my eye specialist!"
- J.H. /
Google /
Jan 13, 2021
Previous
Next
Diagnosis and management of glaucoma
At Ticho Eye Associates, we perform the following assessments for the diagnosis of glaucoma:
Ophthalmoscopy: Inspects and captures images of the visible portion of the optic nerve
Optical coherence tomography (OCT): Analyzes the thickness of the optic nerve fiber layer
Tonometry: Measures the pressure inside the eye (intraocular pressure)
Visual field test: Assesses peripheral vision (side vision)
Gonioscopy: Examines the eye's drainage system
If a glaucoma diagnosis is given, there are multiple approaches available to help control the condition. All of these treatments focus on reducing internal eye pressure to avoid further damage to the optic nerve. Most people who are in the very early stages of the disease can often slow their vision loss or maintain their current visual acuity by controlling glaucoma with daily eye drops. For patients whose glaucoma is further along, more extensive treatments, like MIGS (minimally invasive glaucoma surgery), laser therapy, and traditional glaucoma surgery, can possibly help the condition significantly.
At Ticho Eye Associates, we regularly meet with patients who are experiencing early and advanced signs of glaucoma to discuss disease management therapies. It's important to know that identifying and treating glaucoma in its initial stage is crucial for slowing its progression and preserving your vision. If you suspect glaucoma or have a family history of this disease, set up an appointment at any one of our locations in Chicago Ridge, IL, Tinley Park, IL, or Munster, IN. Our skilled team of ophthalmologists is devoted to determining the most effective answers for your eye health.
Can glaucoma be cured?
There are no known ways to prevent glaucoma. However, it can be cured with a prompt diagnosis and proper treatment. Timely and effective medical care can also prevent further side effects of glaucoma, including blindness and significant loss of vision.
What is the best form of treatment for glaucoma?
The best way to alleviate the symptoms of glaucoma is to lower the intraocular pressure that is causing damage to the eye in the first place. Depending on a number of factors, you may be given various options, including prescription eye drops, oral medications, laser treatments, or surgery.
How does glaucoma affect your vision?
Generally, patients with glaucoma may experience blurriness, dimness, or cloudiness in their vision. If left untreated, this continued buildup of pressure within their eye could cause long-lasting damage that could lead to permanent blindness.
Related Procedures
Related Posts