Benjamin Ticho, M.D. lectures on innovative glaucoma surgery: MIGS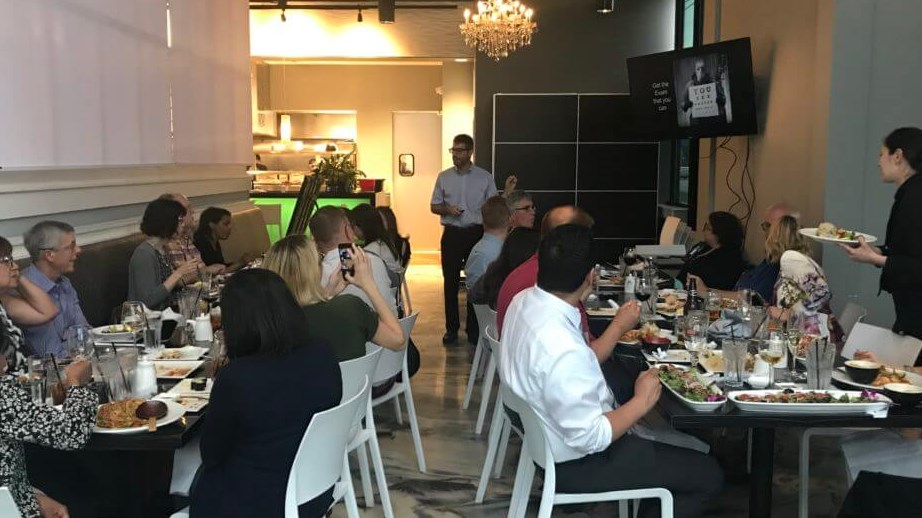 Dr. Ticho and Dr. Chaglasian present to local optometrists on new technology and micro-incisional implants for treating glaucoma at the time of cataract surgery. Continuing education credits were awarded to the doctors of optometry who attended through the Illinois College of Optometry.
Thank you to Glaukos for Sponsoring this event!