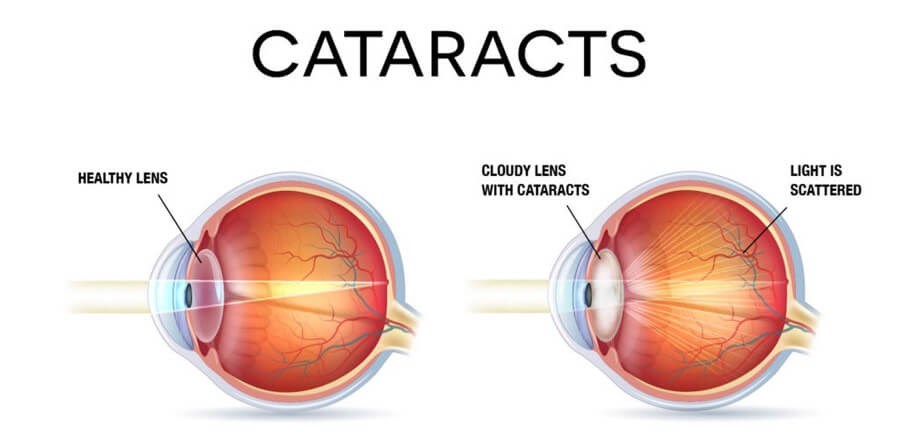 A cataract is a clouding of the eye's lens. This is a common phenomenon that occurs with advanced age. Over time, the proteins within the eye's lens start to degrade or clump together. This creates a fogging of the eye's natural lens, making it difficult for light to pass through and focus on the retina. The result is blurry or impaired vision. If left untreated, it could also lead to blindness. At Ticho Eye Associates in Chicago Ridge, IL, Tinley Park, IL, and Munster, IN, we offer several treatment options for cataracts. Our seasoned team of ophthalmologists has helped countless patients through state-of-the-art ocular care. To book an appointment, give our office a call today.
Diagnosis and Treatment of cataracts
Cataracts are diagnosed with an in-depth eye exam. Once one of our ophthalmologists confirms the presence of cataracts, we will discuss your treatment options. Treatment will vary per patient as it's based on the degree of damage or cloudiness. For some patients, prescription glasses may be all they need to attain clear vision, but others may require cataract surgery. To learn more about the surgical procedures we offer for cataracts, we invite you to visit our cataract surgery page.
Clear Vision After Cataracts
If you live in Chicago Ridge, IL, Tinley Park, IL, or Munster, IN, we invite you to call Ticho Eye Associates for all your vision care needs, especially if you are over the age of 40 and have noticed changes in your vision. Detecting cataracts and other eye diseases in their early stages are key to preserving your vision and preventing further damage. With an accurate diagnosis, we can establish a customized treatment plan to manage your condition.
Related Procedures
Related Posts