Amblyopia Awareness Month: It is never too early to have your child checked!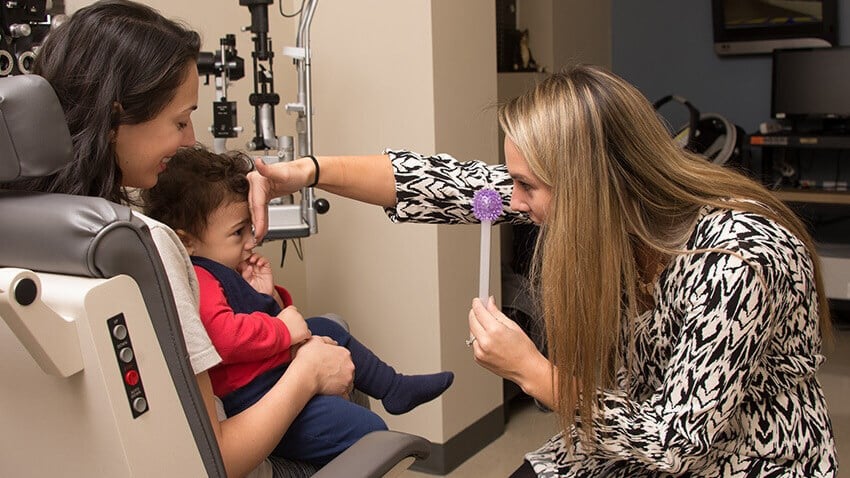 Amblyopia is the leading cause of vision loss in the pediatric population, but can be prevented if it is caught and treated on time. Often referred to as "lazy eye", amblyopia is a developmental brain phenomenon, where the non-dominant or suppressed eye loses vision from disuse (much like a left-handed child gradually loses the ability to become proficient with the right hand). Over time, the suppression could lead to permanent vision loss. Most children do not notice the visual change since the dominant eye gradually takes over.
Amblyopia usually results from one of three factors which include strabismus (misaligned eyes), refractive error (nearsightedness or farsightedness), or a physical obstruction of vision such as a cataract. Occlusion therapy (patching) and prescription glasses are the main form of therapy and are usually successful if they are done at an earlier age, preferably before the age of 8. Vision screenings are recommended for children at 6 months, at age 3, and the age of 5. Early detection of amblyopia is necessary to prevent permanent irreversible visual loss. Please call us to schedule your appointment with Dr. Benjamin Ticho, M.D. for your child's next eye exam.