Benjamin H. Ticho, MD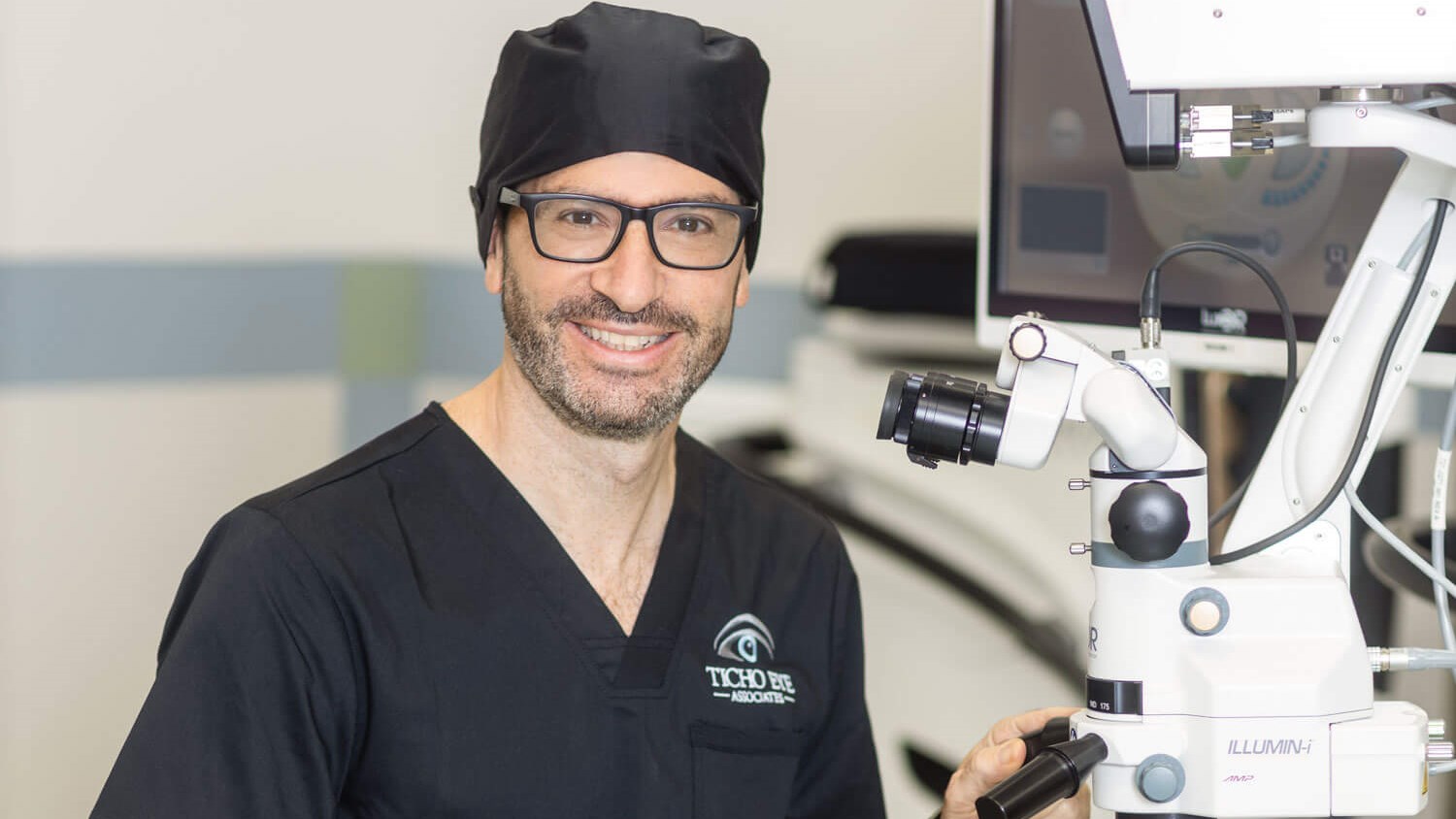 BENJAMIN H. TICHO, MD
Welcome Back
… to a personalized patient-doctor relationship
… to one-stop eye care for the entire family, newborns to 100-year-olds
… to experience you can trust, results you can see


Serving the Chicago area for over 60 years in a family-owned practice, our doctors, orthoptists, and certified ophthalmic technicians work as a team to provide outstanding vision care, using the latest in proven technology. From laser-assisted cataract surgery and micro-incisional glaucoma surgery to facial wrinkle correction and simple kindergarten exams, we strive always to exceed expectations in a friendly patient-centric atmosphere.


To make an appointment, call 708-873-0088 or visit www.tichoeye.com.
Associate Professor of Ophthalmology, The University of Illinois Eye & Ear Infirmary
Board Certified — and twice recertified — by the American Board of Ophthalmology
Castle Connolly Top Doctor for 20 years
Fellowship in Pediatric Ophthalmology and Adult Strabismus: Children's Memorial Hospital & Northwestern Memorial Hospital
Honor Recipient, American Academy of Pediatric Ophthalmology & Strabismus
Honored by the American Academy of Ophthalmology
Board Member (emeritus), Pediatric Eye Disease Investigator Group (PEDIG)
Cum laude graduate, The University of Michigan Medical School
Over 100 peer-reviewed scientific research articles
Over 25,000 eye operations — cataract, strabismus, ptosis (droopy lid), tear duct, glaucoma.
LOCATIONS
Chicago Ridge
10436 Southwest Hwy.
Chicago Ridge, IL 60415
Tinley Park
18210 S. Lagrange Rd., Ste. 210
Tinley Park, IL 60487
Munster
801 MacArthur Blvd.,Ste. 302
Munster, IN 46321