Honey, Eye Home!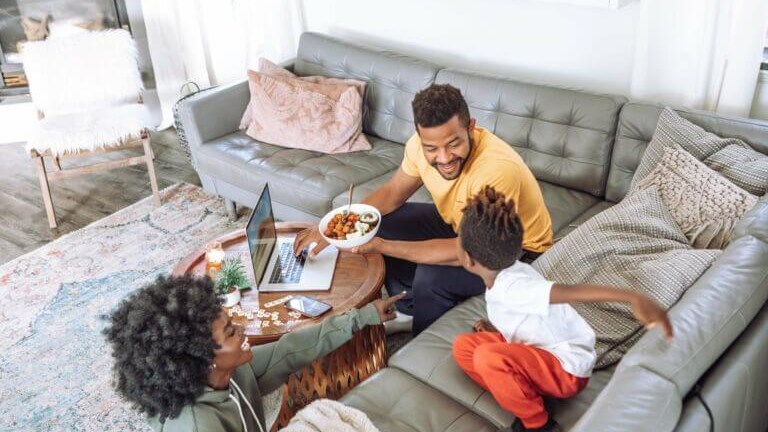 With another COVID surge driving many back into our homes, there is increasing demand for technologies to allow healthcare assessments to take place away from clinics and other traditional medical settings.
Ophthalmology is obviously a highly visual specialty, which definitely limits how much evaluation can be done from the living room couch. Nevertheless, a growing range of devices has expanded our capability to assess and treat the visual system at home. Here's a sampling:
Amsler grid. This isn't new technology at all, but rather a simple method for detecting and monitoring central vision. Especially useful in patients with macular degeneration, Amsler grids are widely available and free!

Alleye app. Developed to monitor retinal disease, this smartphone app requires participation through an eye care professional. The task of the Alleye test is to place the middle of three points on the invisible connecting line between the outer points. A total of 12 points must be placed.

Icare Home Tonometer. This is a hand-held device which measures intraocular pressure — one of the main variables monitored in glaucoma treatment. At Ticho Eye Associates, the Icare tonometer is popular in that it requires "no anesthesia, no air puff", so patients of all ages can easily be tested. The home version may be purchased by the patient, or rented from the Eyecare professional's practice.

Glaucoma app. This free smartphone app gives patients reminders for both eye drops and appointments, and stores useful ocular data including intraocular pressure.

EyeDropAlarm is another free app to remind patients to take their eye drops. EyeDropAlarm does not require the user to establish an account login.
This is only a very partial list of ways patients can take charge of their eye care needs, giving the "eye-phone" a whole new meaning!
Benjamin H Ticho, MD