November is Diabetic Eye Disease Awareness Month!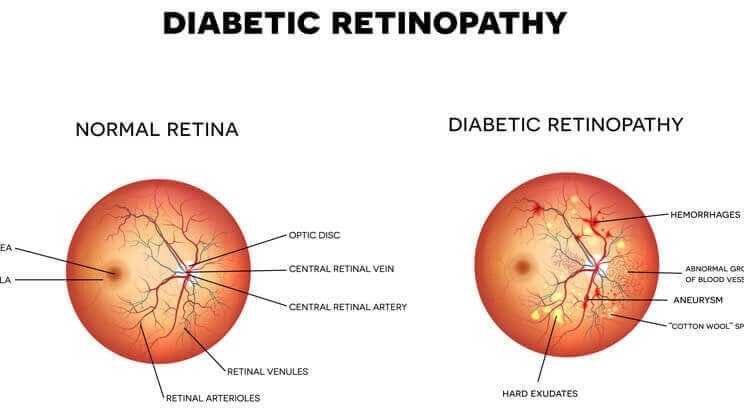 It's a diabetic eye disease awareness month! We would like to encourage everyone to take charge of their eye health and bring light to diabetic eye disease.
More than 100 million American adults are diabetic or pre-diabetic. Diabetic retinopathy is the most common diabetic complication where the retinal blood vessels swell and leak fluid. This in turn leads to low oxygen levels within that tissue, which then leads to abnormal blood vessel growth. This is the essence of diabetic retinopathy and there are 4 different types of diabetic retinopathy: mild non-proliferative, moderate non-proliferative, severe non-proliferative, and proliferative. 40-45% of patients diagnosed with diabetes have some form of retinopathy. What is even more concerning is that the initial signs may be completely asymptomatic. However, the damage from diabetic retinopathy can range from vision distortion to severe and permanent vision loss.
The good news is that treatment can stop and sometimes reverse vision loss. It is highly recommended to schedule routine yearly visits before any progression occurs. Detection is key!