PEDIG Myopia Study Announcement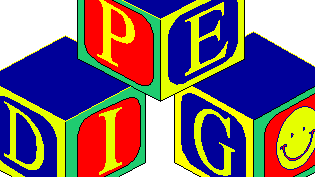 What if something as simple as a daily eye drop could slow down nearsightedness in children?
Nearsightedness is on the rise around the world. In the United States, nearsightedness increased in children aged 12-17 from 12% in the early 1970's to 30% by the early 2000's. In other areas of the world the amount of nearsightedness is even greater. For example, in some areas of China nearly 40% of schoolchildren are nearsighted.
The increase in nearsightedness is troubling because higher amounts of nearsightedness can cause other eye problems and loss of vision. And there may be a high cost to correct worsening nearsightedness with glasses, contacts and surgery.
Nearsighted children usually become more nearsighted with time. Things that have been tried to slow nearsightedness in children are eye drops, bifocals, special contact lenses and increased sunlight.
Ticho Eye Associates is taking part in a national study about an eye drop called low-dose atropine. This medicine has been shown to slow down nearsightedness in children in East Asia by almost one-half. We are studying this medicine to see if it works for children in the U.S.
The study is paid for by the National Institutes of Health and is being run by the Pediatric Eye Disease Investigator Group (PEDIG). The U.S. Food and Drug Administration (FDA) has agreed to the study but sees low-dose atropine as an experimental drug. The goal of this study is to see if low dose atropine eye drops can slow nearsightedness while children are taking the medicine.
Children from 5 to 12 years old with low to medium amounts of nearsightedness are invited to join the study. The children will be randomly assigned to use either low-dose atropine eye drops, or eye drops with no medicine in them every day for two years. The amount of nearsightedness while taking the eye drop and after it has been stopped for 6 months will be measured.
There are now several Illinois children participating in the study, but more are welcome. Children who take part in this study will help us learn more about nearsightedness. This may help other children with nearsightedness in the future. We can't promise whether the children will be helped by being part of the study.
We are excited about the promise of this medicine. If low dose atropine works to slow down nearsightedness in children, this would lower the number of persons who could lose sight from high levels of nearsightedness. And the cost of correcting nearsightedness could be less.
To learn more about the study, please call Ticho Eye Associates. To learn more about the study group, please visit www.PEDIG.net
Dr. Benjamin Ticho, MD, a Pediatric Ophthalmologist in practice at Little Company of Mary Hospital.
1. Foster PJ, Jiang Y. Epidemiology of myopia. Eye (Lond) 2014;28(2):202-8.
2. Chia A, Lu QS, Tan D. Five-year clinical trial on atropine for the treatment of myopia 2: myopia control with atropine 0.01% eyedrops. Ophthalmology 2016;123:391-9.